Buckets
These seats will fit many models of several makes of Bass Boat. Not sure? Drop us a line to find a good fit.
Make sure to look at the Color Chart before customizing a seat to see the texture lighting.
Folding Seats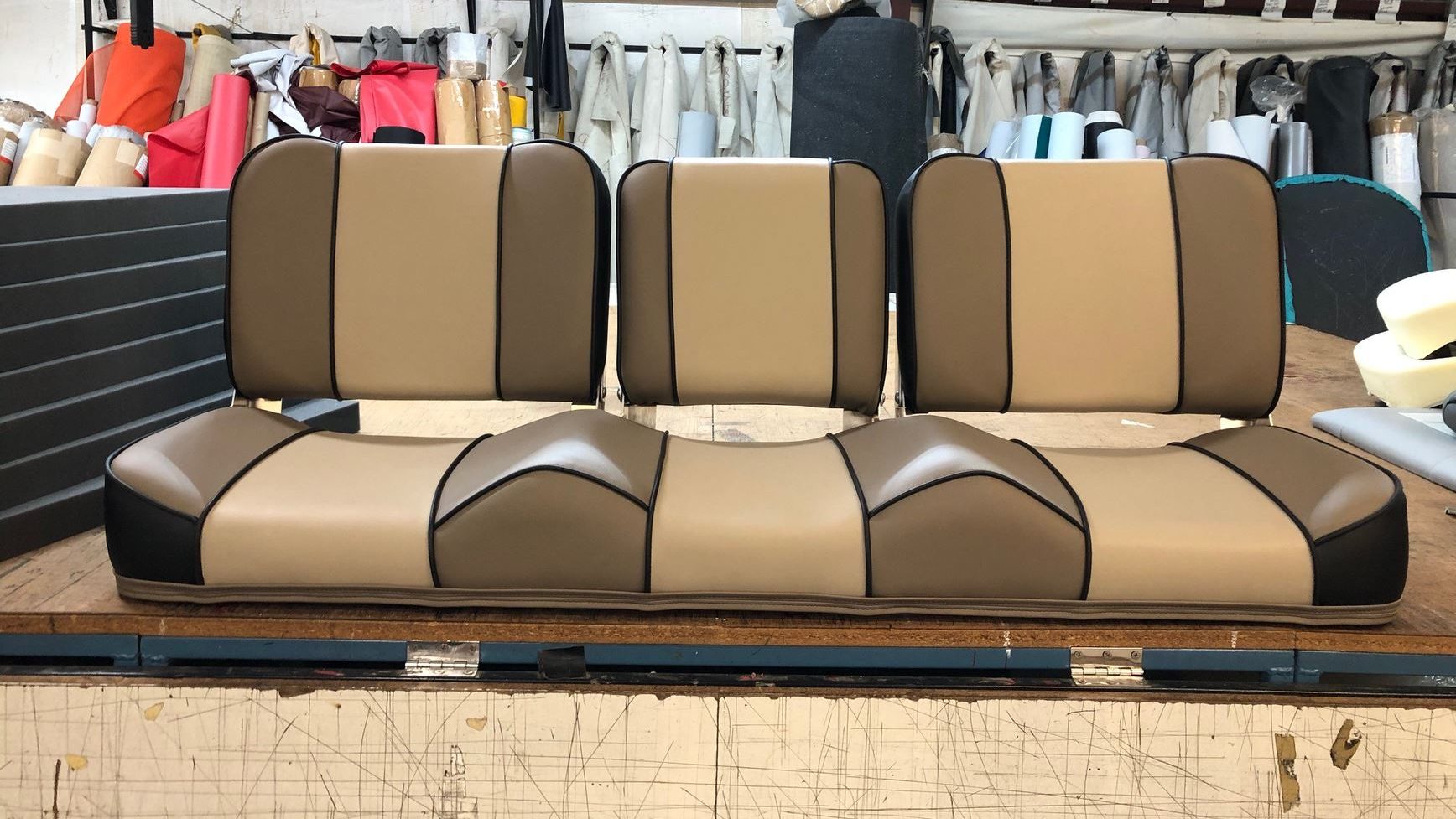 These will fit existing pedestal mounts and spider stands or for center seats, be mounted directly to the console. Folding Console seating is made to fit the dimensions of your Bass boat, fitted with optional cupholders and fold-out hinges if there is storage under the console. These also feature a non-skid backing to prevent slipping if the seat is used as a step. Folding Benches are great options for Aluminum boats, as the middle seat can be folded down for a step making movement around the deck more convenient.
Pedestal Seats
We offer six styles of pedestal seating to suit your boat or personal look.